As wellness professionals, we constantly speak on the importance of creating a healthy & sustainable relationship within our fitness, nutrition, and lifestyle goals. What we tend to overlook is the "bigger picture;" it's not just about WHAT we do but the belief in ourselves on how to go about achieving it. This is the very insight we discussed during our pre-Covid interview with a local, Baltimore yogi shared that it is more than just the implementation of exercise but the mind/body connection.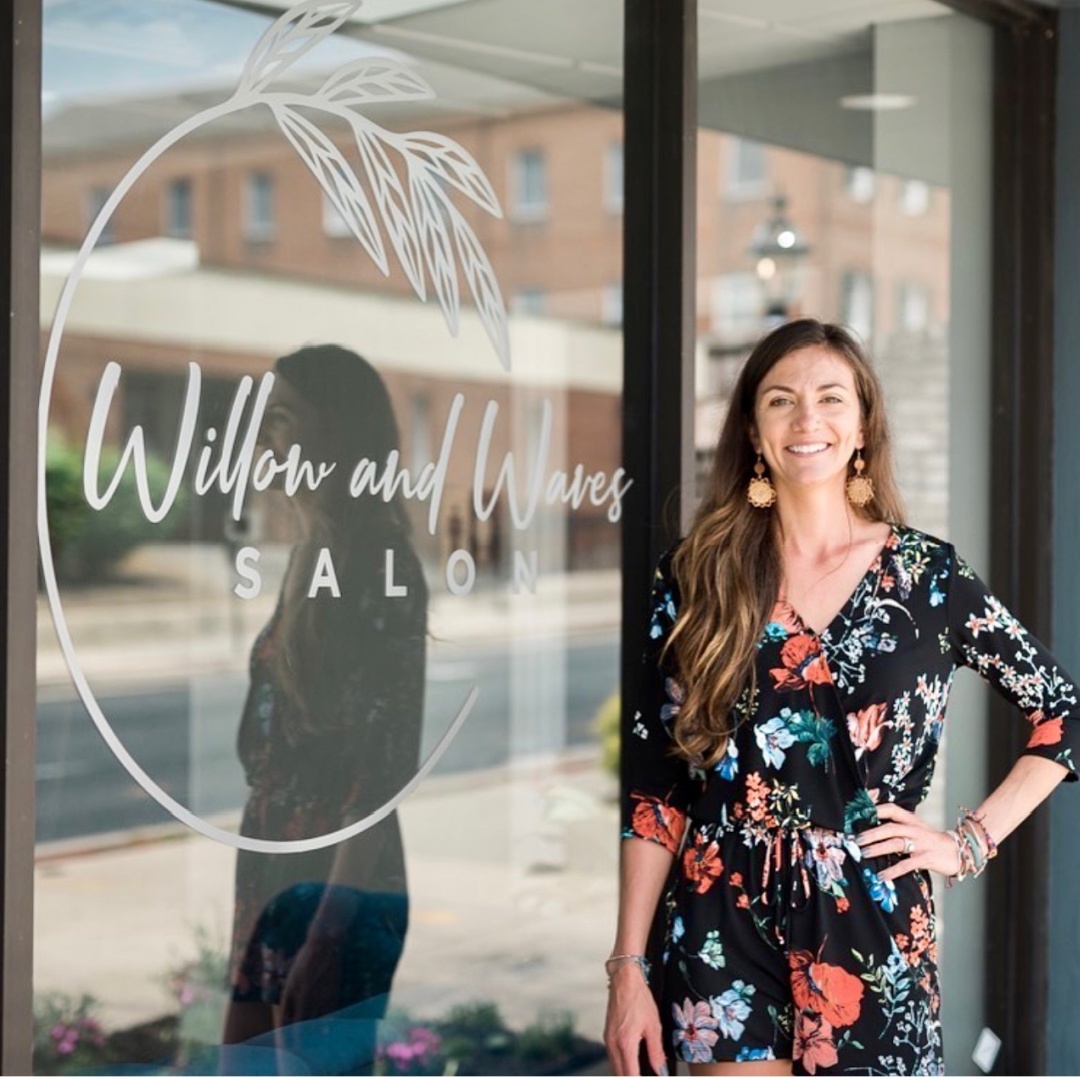 Meet Gretchen Amrein – wife, mom, entrepreneur, Balayage specialist and yogi [and not necessarily in that order]. It's hard to believe that this interview took place in March 2020, right at the beginning of the Covid pandemic. We had the chance to interview Gretchen at her newly acquired salon, Willow and Waves.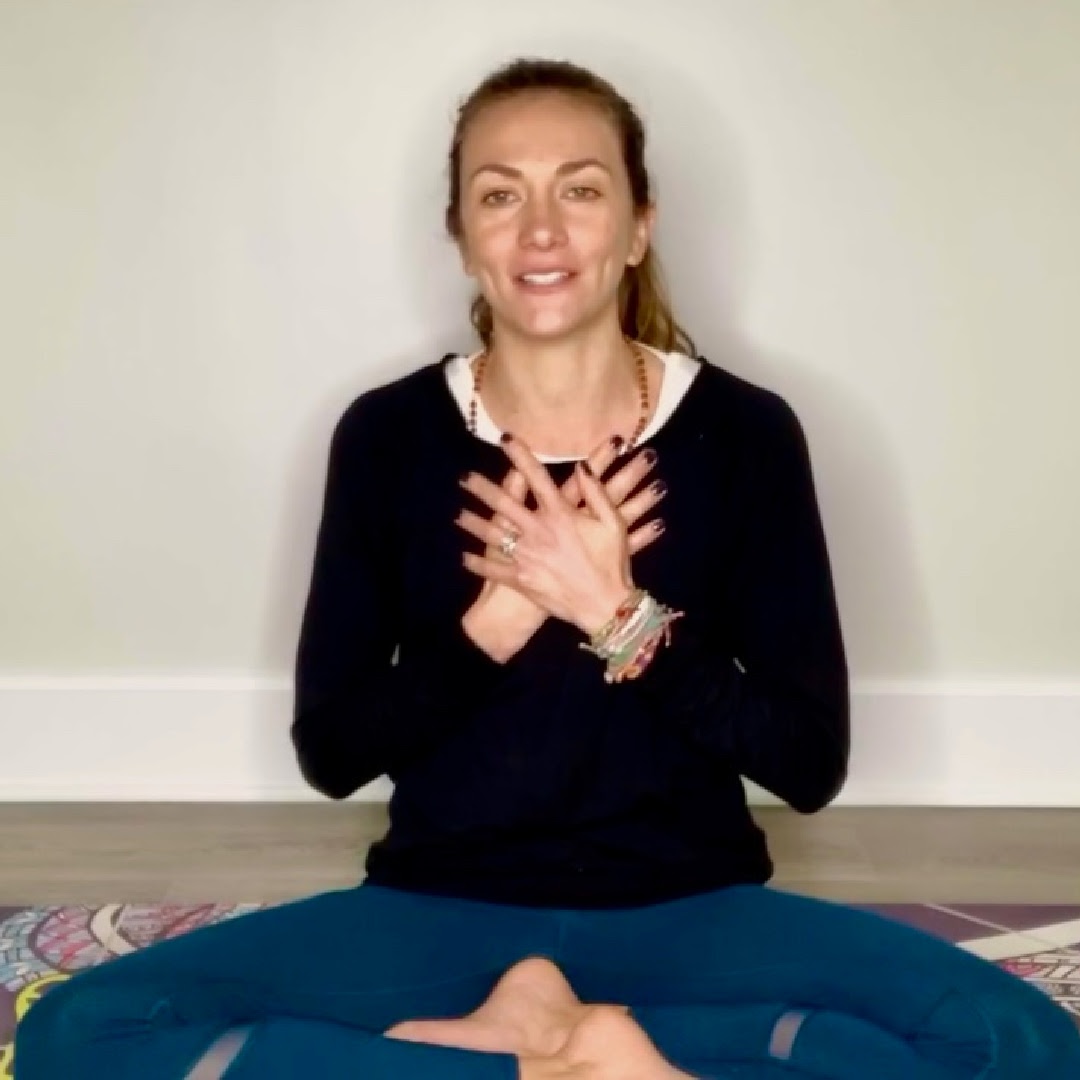 2HNS: How did you become so passionate about yoga?
GA: I kinda do a lot of things in life, like, "that sounds fun," you know? When my youngest started kindergarten I decided I wanted to be a yoga teacher. I said to my husband, "I need more to do." I remember looking into a yoga certification and found out I needed to practice for a year and said, "oh well, that's not going to happen," since I hadn't started practicing. A yoga studio, Razz, had training and I took it! Now, I really didn't know much about yoga and yes I had taken classes, but I got halfway through and thought holy crap this is changing my life! It's so much bigger than the physical component; it changes the way you think, the way you breathe, the way you react – this isn't just about my body, this is changing me. 
A perfect example of why it's more than just the implementation of exercise.
2HNS: Did you get your certification?
GA: Ha, I did! I have my YTT 200. I would like to continue and see where yoga takes me. I feel the growth or enlightenment with yoga aligns itself in my life. I definitely would like to work towards YTT 300.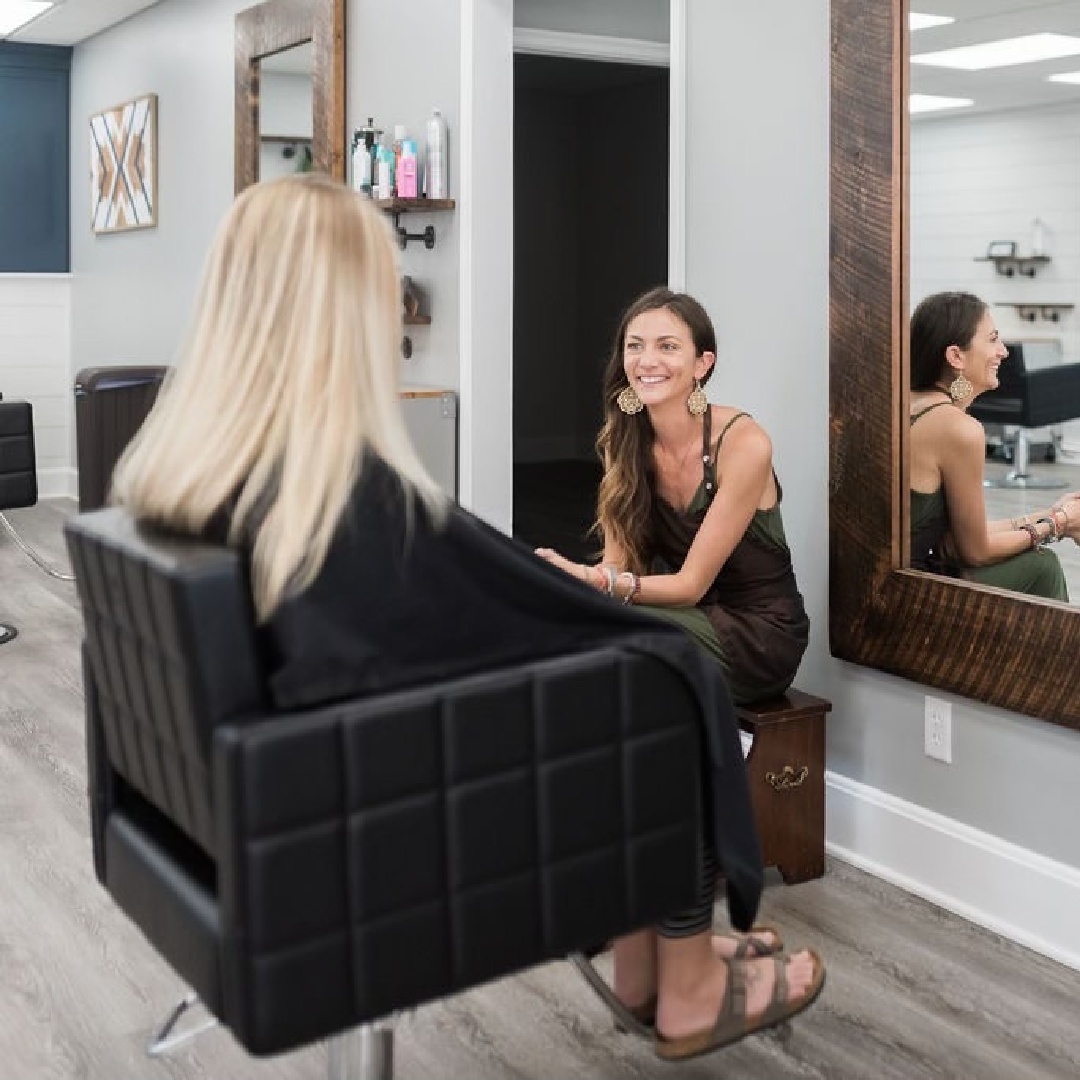 2HNS: Has your enlightenment with your yoga practice assisted you in your work as a hair technician and owning/operating your salon?
GA: 100%!! It's the mindset; the mind/body connection. It's taught me to speak less, listen more, with not only my guests but my fellow peers. It has broadened my creativity as a technician. It has enhanced my belief in supporting others, you know? To bring each other up. I have been able to work with technicians that I admire and that challenge me to up my game. A "good" competitiveness; one that drives you and also drives you to compete with yourself in a positive way. 
2HNS: What advice do you have for those who are new to yoga?
GA: Just take a class! If you are at a loss, check out yoga instructors on IG and follow people that peak your interest. Remember, it's a yoga "practice" not "performance". It's not perfect, right?!!
To find out more about Gretchen, her salon Willow and Waves, and where she teaches, email: willowandwavessalon@gmal.com